Tips to Prepare Your Home For a Stroke Patient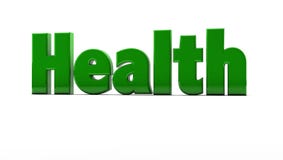 Having a loved one suffer from a stroke is a frightening experience, leaving you with a feeling of utter helplessness. Preparing for the stroke recovery journey is as equally important for the caregiver as the patient. Many questions will arise during this time of how to care for your family member once they are allowed to leave the hospital. Opening your home to care for them and creating a loving safe environment will play a huge part in the healing process.
To well equip your home, you have to consider each room. How is the layout? How safe is it? What is the comfort level? Are there too many patterns in each room that will confuse them? A patient going through stroke recovery will require patience and assistance with the most simple activities. A one story house would be ideal as all the rooms have easy access. A special lift or elevator would be needed in a two story home if the patient has to have access to the second floor. Safety proofing a house can be overwhelming. It's important to take it one room at a time. In the patients room consider putting a movement sensitive, non-glaring light and railings for added support in certain areas. Since your loved one will be in wheelchair, de-clutter your home to make room for easy movement and consider the height of light switches and door handles. Carpet may have to be removed to avoid tripping. You may try a thin carpet or tile for added safety.
During stroke recovery many patients suffer with loss of sight. Make visual alerts around your home for them to recognize. Consider painting the hot water faucets red. Also, place fun stickers on windows and glass doors. Medicine safety is very important. Make sure the medicine cabinet is well lit and all labels are easy to read. Install a phone with large numbering. A portable phone with speed dial is best. For more questions, your local phone company can advise you on a "special needs" phone. Loss of balance is evident after a stroke and bath time can dangerous. Place a rubber mat at the bottom of the bath as well as a grab rail to steady them on their feet. Replacing a curtain or glass shower with durable plastic will add peace of mind.
Providing stroke recovery for your loved one can be a long term process and quite exhausting. Take time for yourself as well. Renew your mind and refresh your spirit because the healthier you are, the better care they will receive. Join a group of other caregivers to talk about experiences and do not feel ashamed to ask for help from other family members. Your love and patience during their recovery will teach you how strong you are and how selfless you can be.