2013 Chrysler 200 Convertible Tech Specs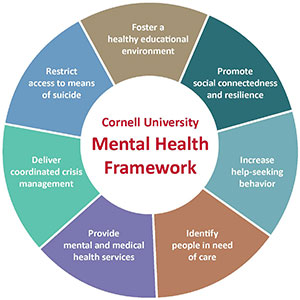 Chrysler released its 200 convertible in January 2011, replacing the previous Sebring model. For 2013, the convertible returns, a front-wheel-drive midsize model that is built at an assembly plant in Sterling Heights, Michigan. There aren't many convertibles available on the market, an edge that Chrysler continues to enjoy year after year. Chrysler prices the 200 from about $27,000 with fully equipped models topping $32,000. Both cloth and retractable hard top models are available.
Length, Width and Height
Utilizing a steel unibody construction, the 2013 Chrysler 200 Convertible sits on a 108.9-inch wheelbase and is 194.8 inches long, 72.5 inches wide by 57.9 inches tall. This 2+2 model has 88.4 cubic feet of passenger volume and 13.3 cubic feet of trunk volume with the top up. Drop the top and your storage capacity falls to 7.0 cubic feet.
Engine Choices
The standard engine powering the 2013 Chrysler 200 Convertible is a 16-valve inline four cylinder that displaces at 144 cubic inches or 2.4 liters. This engine measures 3.46 inches bore by 3.82 inches stroke and has a 10.5 to 1 compression ratio. Maximum horsepower output of 173 at 6,000 rpm can be realized. This engine has an output of 166 foot-pounds of torque at 4,400 rpm. It is paired with a 6-speed automatic transmission and gets 18 mpg city, 29 mpg highway. This model takes regular grade gasoline.
Also available is a 3.6-liter V-6 24-valve engine that is also paired with a 6-speed automatic transmission. This engine displaces at 3.6 liters and measures 3.78 inches bore by 3.28 inches stroke, and has a 10.2 to 1 compression ratio. The V-6 makes 283 horsepower at 6,400 rpm and 260 foot-pounds of torque at 4,400 rpm. It takes regular grade gasoline and is rated at 19 mpg city, 29 mpg highway.
Steering, Suspension and Tires
Chrysler 200 features power rack and pinion steering, and comes with independent MacPherson struts up front with a stabilizer bar. In the rear, Chrysler makes use of a multi-link independent suspension with coil springs and a stabilizer bar.
Each model has a 1,000 pound towing capacity. Curb weight ranges from 3,898 to 4,000 pounds. Standard 17-inch wheels are wrapped within all-season Michelin Primacy MXV4 Touring tires. Optionally, 18-inch wells can be had and are wrapped within all-season Goodyear Eagle LS-2 Touring tires.
New for 2013
Changes for 2013 include an upgraded suspension system and three exterior color choices. This model is sold in Touring, Limited and S editions, with top of the line editions brining in larger wheels, a Premium Boston Acoustics speakers, heated front seats, an upgraded navigation system, a remote USB port and Bluetooth streaming.