Does Your Diet Need a Potassium Make-Over?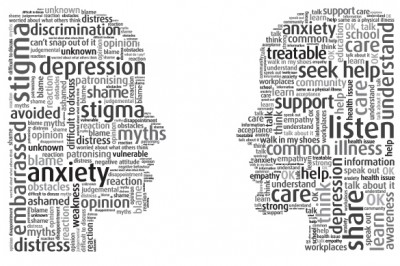 As both a dietitian counseling private patients and a college level nutrition course instructor, I have become concerned that both my patients and students consistently have difficulty consuming enough dietary potassium. Given that the daily dietary recommendation for North Americans is 4700 mg., it's not that surprising that people fall short of meeting their potassium requirements. Although many health care providers think it is an easy process to eat this much potassium on a daily basis, Americans eat too few servings of unprocessed foods which leads to this problem. Additionally, as chronic dieters edit out calories to lose weight, they may also be editing out potassium rich foods in the process. With that stated, consuming enough potassium does not have to be as difficult as one would think. The key is knowing the best food sources of potassium, and making sure these foods are consumed on a regular basis.
Why is potassium so important for our health and well-being? Potassium is necessary for healthy nerve and heart function. Evidence also suggests that diets low in sodium and ample in potassium seem to prevent or correct some types of high blood pressure and lessen the likelihood of stroke.
With these health benefits in mind, it is crucial to know how we can increase our dietary intake of potassium. Potassium comes mainly from unprocessed foods, like fruit and vegetables- something that all Americans need to incorporate more regularly in their diets. Consider the following options when specifically trying to target your levels of potassium intake:
-1/2 cup navy beans, lima beans, and soybeans all have about 450 mg.
-1 cup cooked spinach has 466 mg.
-1 small can low sodium V-8 juice has 700 mg.
-6 prunes have about 290 mg.
-1 cup orange juice has about 500 mg.
-1 cup of skim milk has about 400 mg.
-1 banana has 420 mg.
-1/2 cup uncooked oatmeal has about 335 mg.
-3 oz. salmon has about 380 mg.
-3 oz. chicken or beef has about 290 mg.
-1/2 cup cooked carrots has about 185 mg.
-1 cup of honeydew melon and cantaloupe have about 400 mg.
-1/3 avocado has about 360 mg.
-6-oz. baked potato has about 850 mg.
-1/2 cup sweet potato has about 400 mg.
-1/2 cup sliced strawberries have about 250 mg.
The beauty of this list? These potassium rich fruits and vegetables are also the foods with high levels of cancer-fighting antioxidants, and the foods least likely to add pounds to your waistline! Yet one more reason to make sure you get five or more servings of fruits and veggies per day. Bon appetit.…